Shuttle and transfer services during events in Austria and throughout Europe
The website eventtransferservice.at is an offer provided by its head organization City Tours Austria. Do you want to know more about our background and get more information on our transportation company? !
Welcome to our website EventtransferserviceAT
There are many events taking place in different parts of the world. It is great to partake on such occasions. However, often it is difficult to get to the different event venues. Often conferences take place in remote areas. In other instances the timeslot of the event is quite tense such that reliable and speedy transportation is important for the smooth organization of the event. One such possibility is to use minibuses, buses or limousines for private transportation charter. EventtransferserviceAT is your partner in organizing shuttle service and transportation services. Together with our partners from all over Europe, we are able to provide you with different transfer solutions. We offer minibus shuttles with local drivers, chauffered limousine service and pick up service from or to airports or any other place at anytime convenient to you. Avoid yourself the stress of using public transportation and use our private shuttle services. If you want to get to know the city around the event, we will be happy to offer guided tours in Austria with local knowledgable guides to round up your event experience.
Book a bus for your event in any European city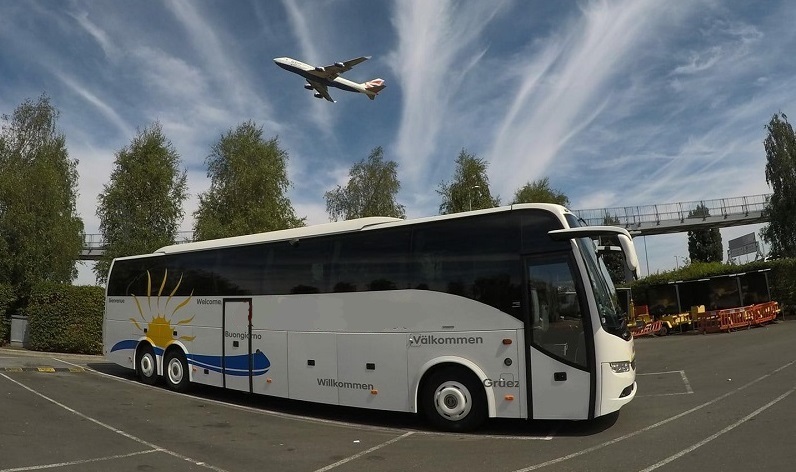 Mercedes minibus with driver for airport transfer (here in Vienna)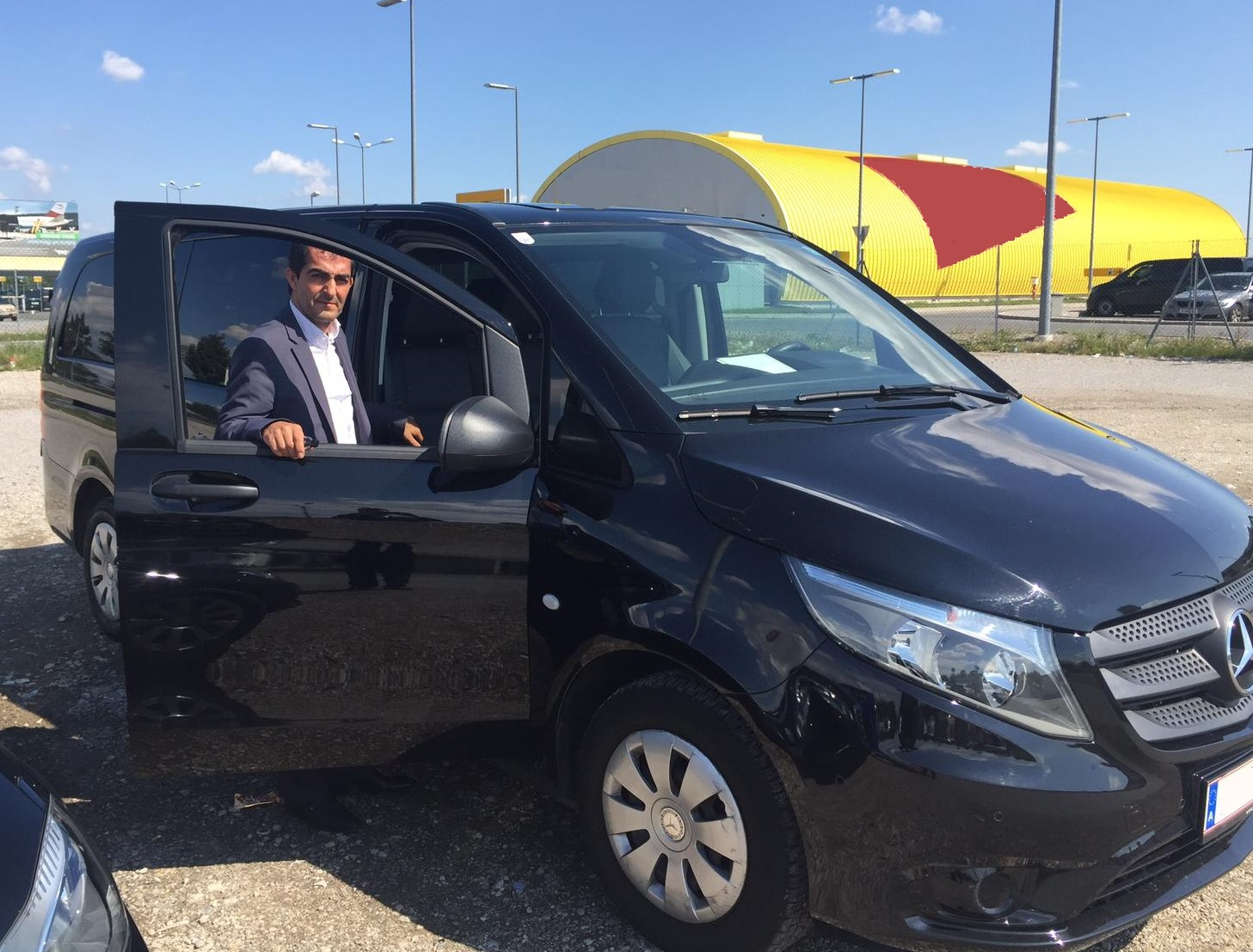 Ad-hoc event shuttle service and recurring events
We are well experienced with event transfer services. We have been given the opportunity to organize shuttles from events and to event venues throughout Europe. Here, we work both for one-time occasions such like the World Youth Days in Cracovia, but also for regular events taking place on annual basis like for instance the Oktoberfest in Munich. We are well connected to the local agencies organizing the events. We can help not only with the transportation to and from the event. Due to our well established network of handpicked allies, we are happy to help you with airport assistants ensuring the smooth organization of airport shuttles in case of bigger events. Also, we can help you organizing your private guide for a sightseeing tour as a complement to your event. No matter the purpose or location of your event, we will be happy to ensure an overall great experience. We are able to organize transportation and transfer service for all different types of events in different cities in Europe.